Challenges on the rocks, high-ropes course or rather a Via Ferrata? Experience the Pitztal Valley vertically.
Hotel for Climbers
The Region
Tips
Family
Climbing in the Pitztal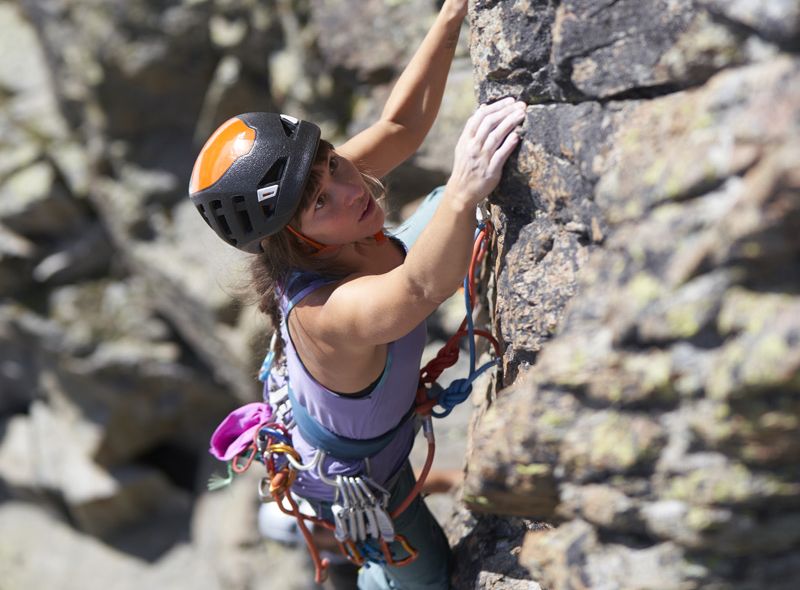 Hotel for Climbers
As a quality inspected accommodation for climbers, we can guarantee you comfortable holidays – especially for climbers and mountaineers. The quality of our services for climbers is continuously checked: We offer a breakfast for athletes, invigorating you for the day's adventures with fresh and healthy delicacies. You receive all information about climbing opportunities in the region, climbing areas, sports shops and equipment rental, climbing schools, the weather and the public transportation schedule. Furthermore, we gladly give you insider tips for your tour.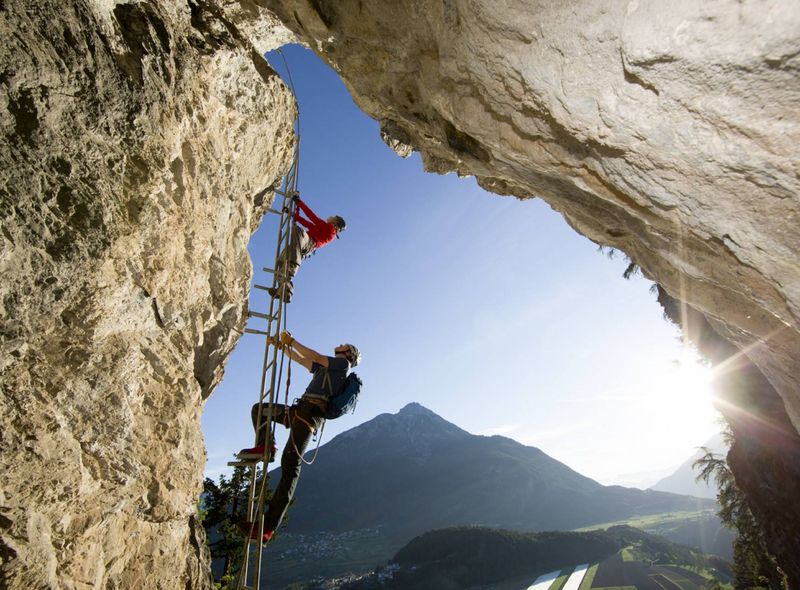 The Region
6 sports climbing gardens, 1 multi pitch course, 5 Via Ferratas, 41 ice climbing routes, 3 family climbing gardens, 2 climbing parks and one climbing gym leave no climber's wishes unfulfilled. The variety of sports climbing challenges beckon a lot of families and beginners to face their first challenges. The Via Ferratas in Arzl and Mittelberg boast two different levels of difficulty each – so let's face the rock.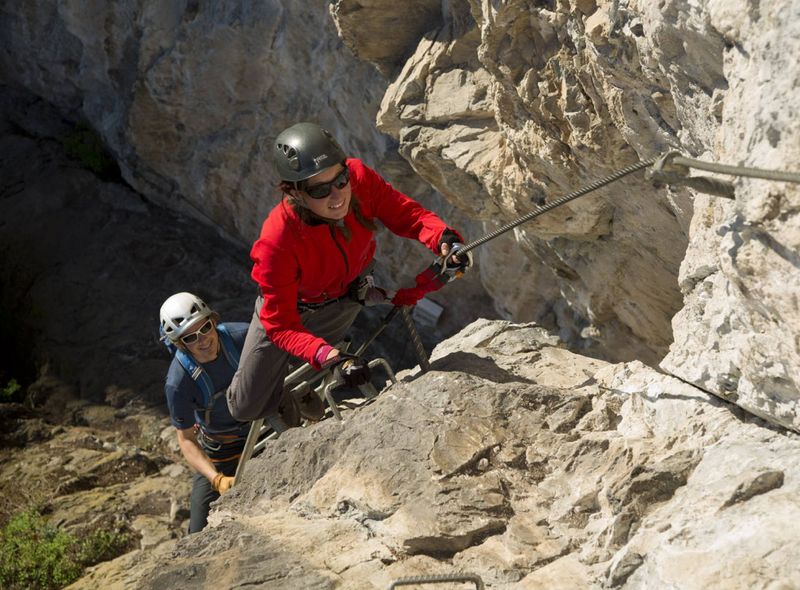 Tips
The boulder area 'Mandlers Boden' was opened in the year 2016 and has become a highlight of the climbing area Pitztal since. Interested athletes can face more than 100 boulder problems there. Also, families can spend the whole together here without a dull moment. In Plangeross experienced climbers find the ultimate challenges in the so-called Hexenkessel boasting 90 routes with many opportunities to go to your limit. Fascinating views are included in the experience.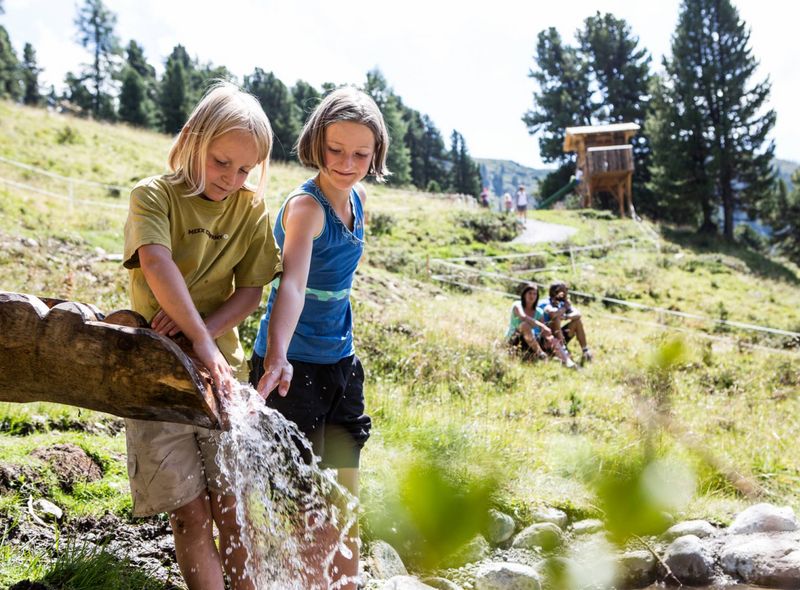 Family
Three family-friendly climbing gardens provide suitable space to start your holiday adventure together. Magical views and a lot of opportunities to make your first experiences on easy routes are waiting for curious explorers. Visit the climbing gardens in Jerzens, Gletscherstube or Richi's Wall. Also, a trip to the XP High Ropes Course with its exciting lines makes the youngsters want more. Maybe you also want to try bouldering at Mandlers Boden.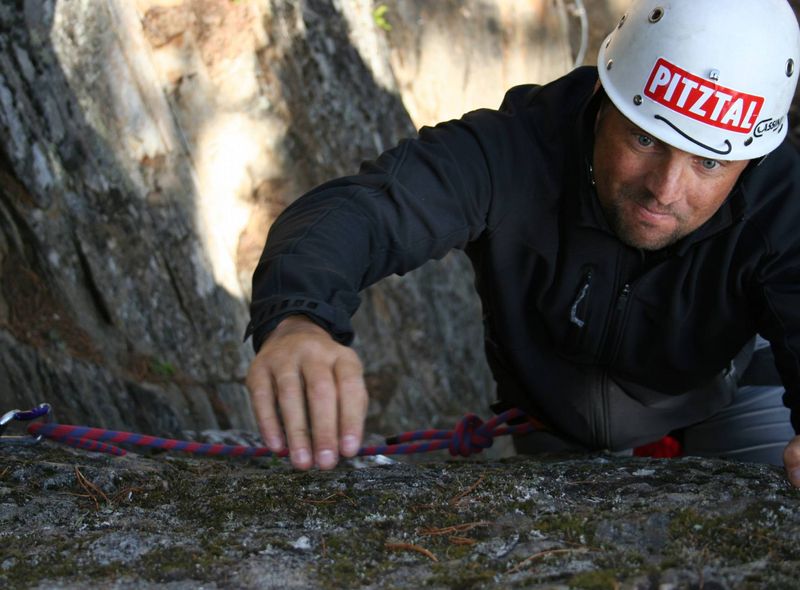 Climbing in the Pitztal
Even if the weather is too bad for your outdoor climbing experience a lot of steep walls are waiting for climbers. The Kletterstadl Stillebach, the Steinb(l)ock Boulder Wall and indoor climbing wall in Imst – location for international events – offer a suitable challenge even if the sun isn't shining. At Hotel Bergland we treat all of you mountaineers with delicious food and relaxing wellness moments.