Comfortable warmth in sauna and infrared cabin
Almsauna
Wellness
Ruhestadl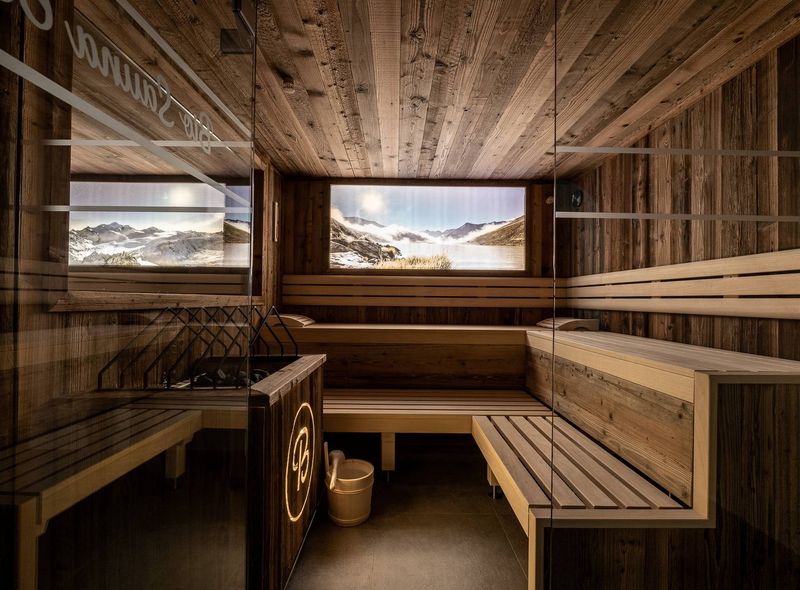 Almsauna
Sweat peacefully in the rustic ambience of our Almsauna, at about 90°C. Concentrate on yourself, your body and its needs. Leave everyday's worries behind, and relax in the cosy atmosphere of our sauna – feel the power of the Alps.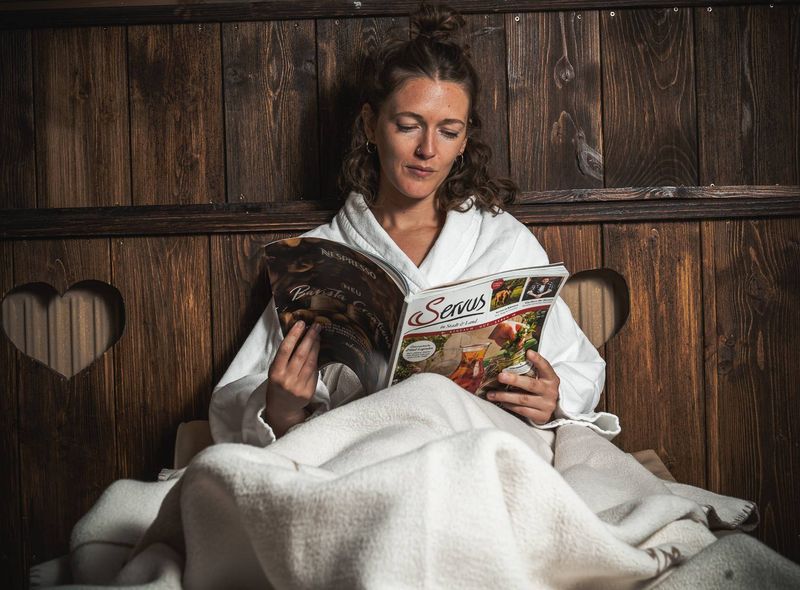 Wellness
Slip into your cosy bathrobe, which we gladly provide for you at our reception against a small cleaning fee. And enjoy the warmth in our Luis Trenker-infrared cabin. Fresh spring water directly from the mountains of the Pitztal and crunchy apples are provided as a refreshment for you.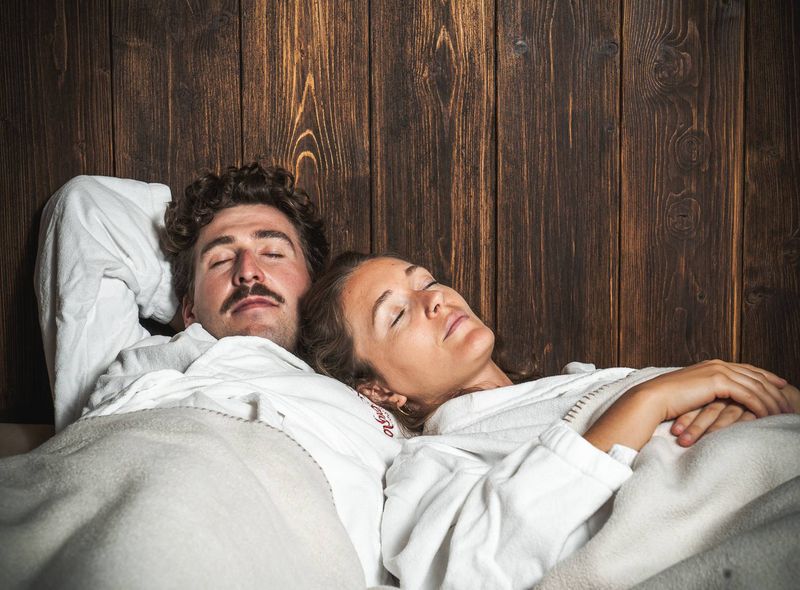 Ruhestadl
Ruhestadl – our relax room
Spacious. Peaceful. Comfortable. Put your feet up, and consciously focus on doing nothing. A feeling of easiness and relaxation will overcome you. And the stress and worries of everyday life fall off. We make your holiday dreams come true.