Simply
comfortable,
with tradition
and cosiness.
Pitztal

Bergland

Herzblut

Mittagskogel

Single Room

Bergland Apartment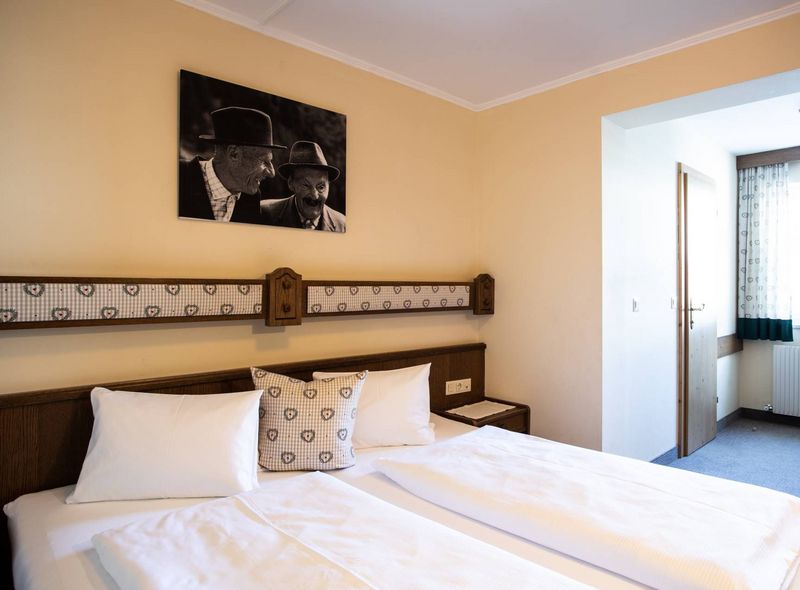 from €70 p.p. 18 – 25sqm 2 pers.
Double Room Pitztal
The rustic charm and comfortable ambience convince the guests in our Double Rooms Pitztal. Fall into the cosy beds after an adventurous day and enjoy wonderful dreams in relaxing atmosphere.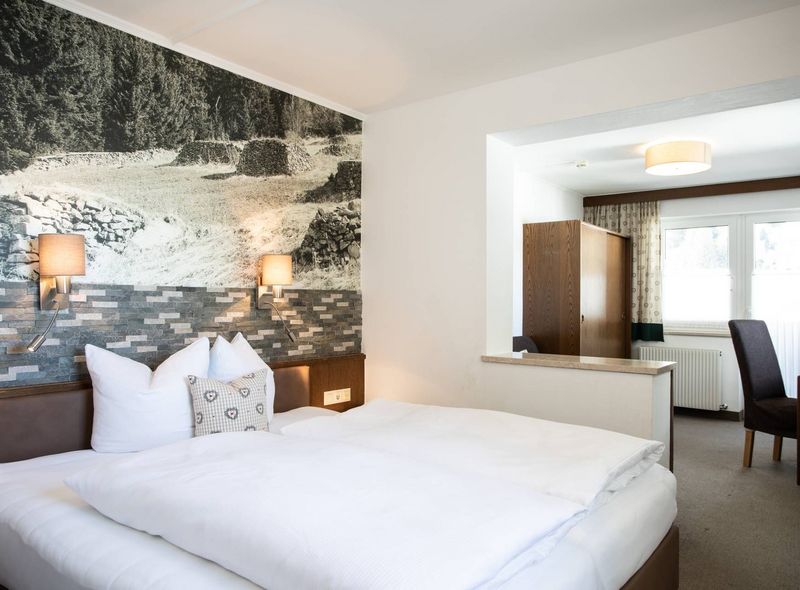 from €79 p.p. 25 – 30sqm 2 pers.
Double Room Bergland
Traditional furnishings and lovingly arranged details invite you to enjoy the atmosphere from the first moment. Spacious and with a separate seating area, the room is the perfect location to plan your holiday adventures.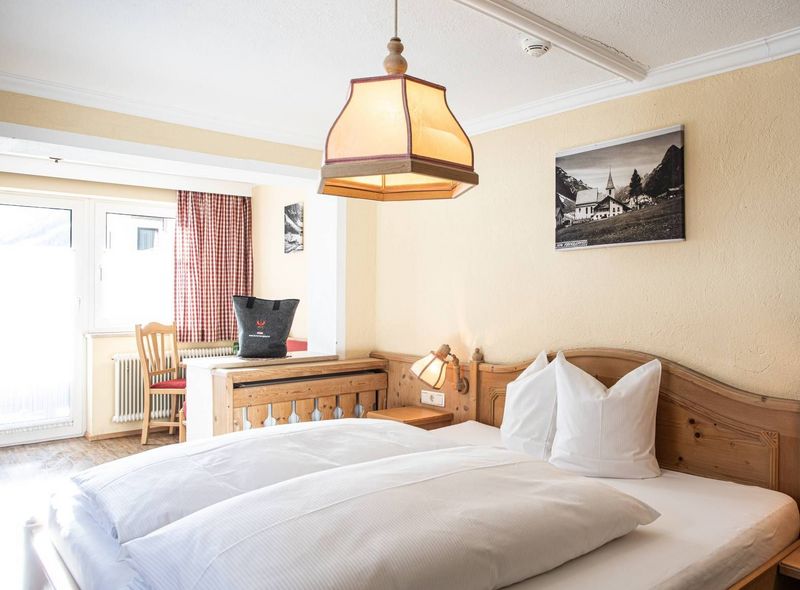 from €84 p.p. 25sqm 2 pers.
Double Room Herzblut
Furniture, made of high-quality wood, and a wonderful colour concept emanate true Alpine charm. Lean back comfortably in the seating area. Immerse in a good book or dream of the upcoming holidays.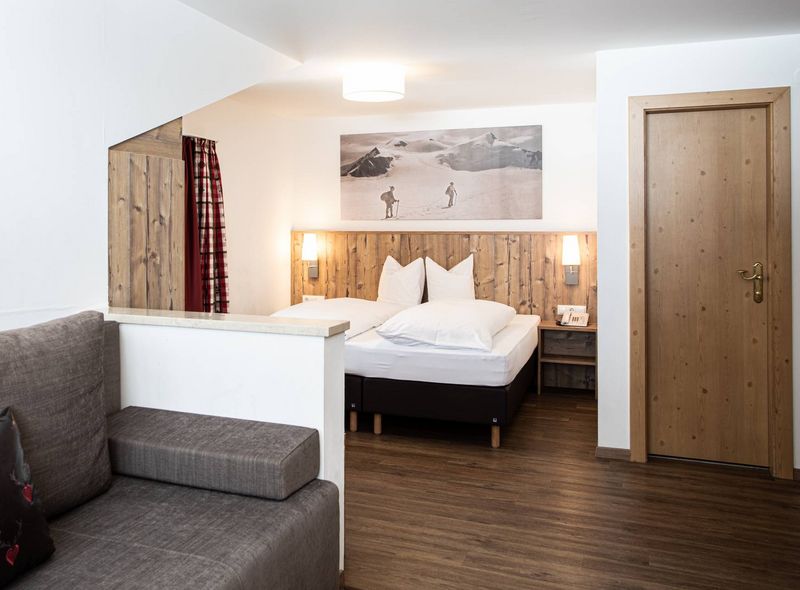 from €89 p.p. 25 – 30sqm 2 pers.
Double Room Mittagskogel
Light-flooded, furnished with exquisite wood and great love for the detail. The renovated room provides space for two to four guests. Enjoy the view from your room and spend quality time with your partner or family.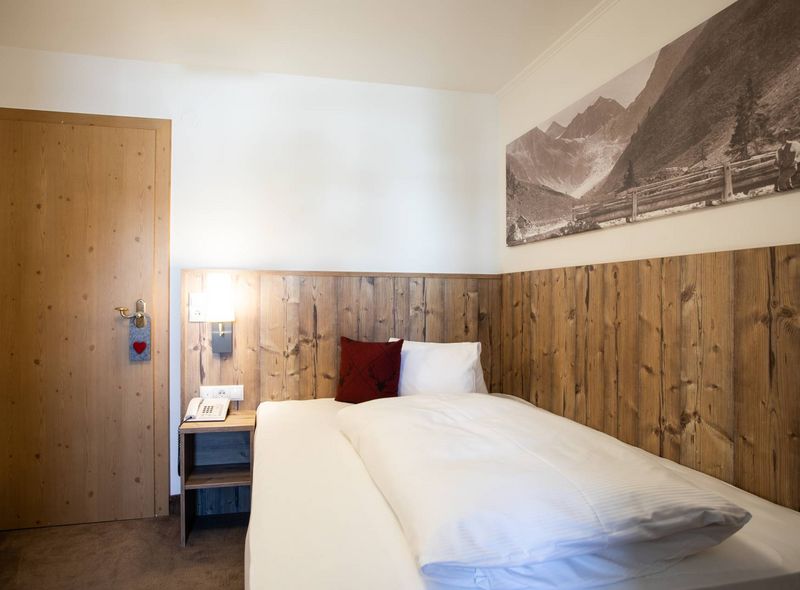 from €94 p.p. 17sqm 1 pers.
Single Room
Time to calm down. Room to find relaxation. Our Single Room is the perfect place to spend comfortable hours and sleep healthily. Take a closer look at nature from the seating area.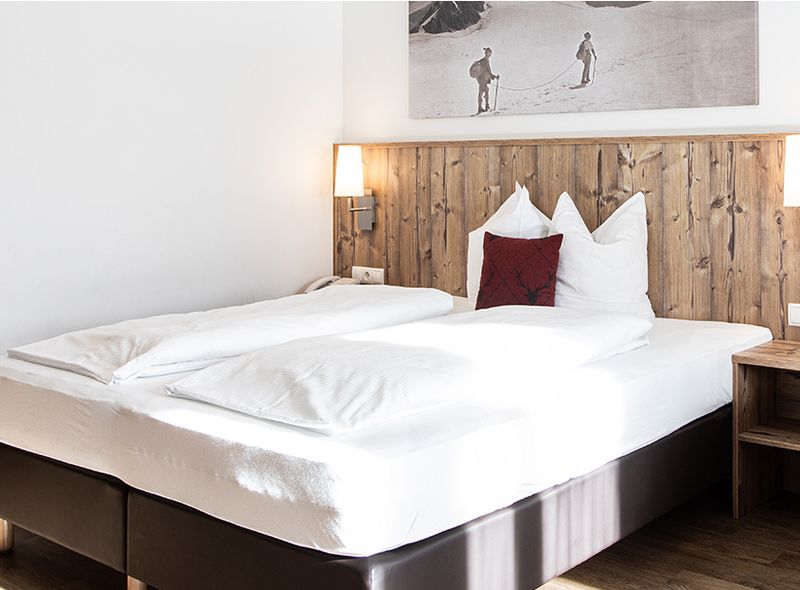 from €140 p.p. 80sqm 5 pers.
Apartment Bergland Apartment
Our apartment provides for relaxing space for 2 to 5 guests on approx. 80 square metres.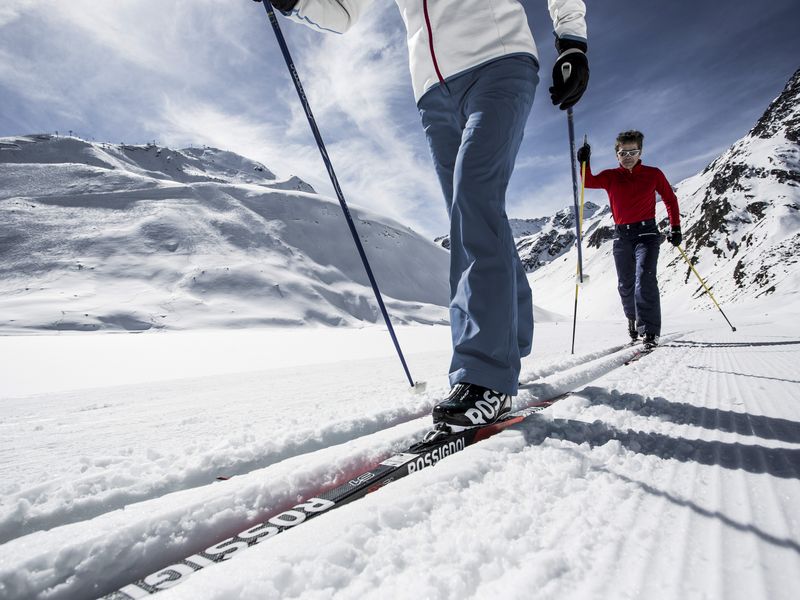 Included
Bergland Genusspension
Almsauna
3 bzw. 6 Tage Langlaufausrüstung
Pitztaler Freizeitpass
Genußlanglauf im Pitztal im Winter inklusive Langlaufausrüstung
27.01.2024 - 10.02.2024 und 02.03.2024 - 10.03.2024
4 Tage or 7 Tage
Ruhe, Entspannung und Winterzauber Das klingt ganz nach Langlaufen im Pitztal. Genauso ist es auch. Während die anderen beim Lift anstehen und über Pisten düsen, schnallen Sie sich die Langlaufski an und genießen die herrliche Winterlandschaft und die winterliche Ruhe - um anschließend in unserer neuen urigen Altholzsauna zu entspannen bevor es zum feinen Genießermenü in den heimeligen Speisesaal geht!